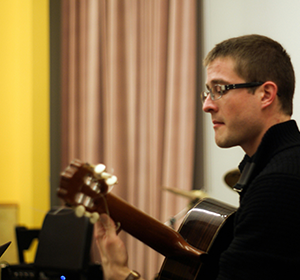 Serghei Cirlan, guitar, has earned his BFA from the York University School of the Arts, Media, Performance & Design, and is a student of the renowned flamenco guitarist, Roger Scannura.
Serghei also studied classical guitar with Robert Hamilton at the Royal Conservatory of Music, where he performed in a master class with the famous American classical guitarist Eliot Fisk.
He has been teaching guitar for a decade at a number of music schools. In addition to writing flamenco music and performing at various venues in Toronto.
Serghei is currently enrolled in a Masters of Education program at Niagara University.