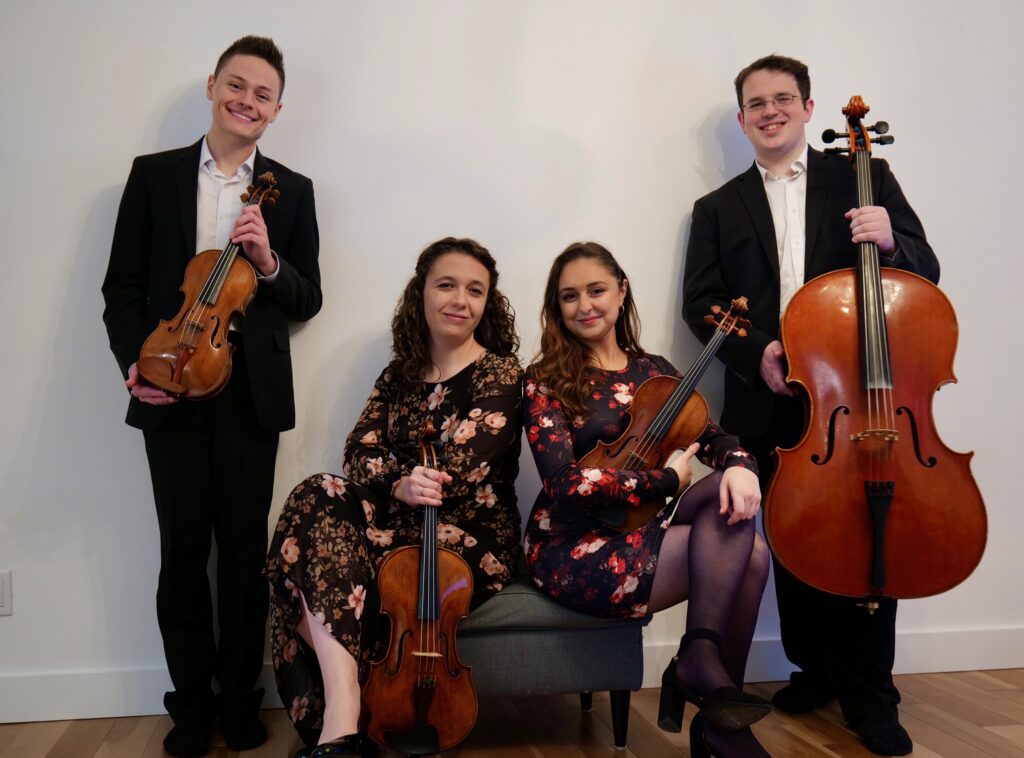 The Myriade String Quartet is currently based in Montréal, Québec, and has been under the tutelage of Professor André Roy of the McGill Schulich School of Music.
The Myriade String Quartet, as part of a former string quartet, has recently been selected to participate in the Trondheim International String Quartet competition, as well as being selected as a senior string quartet for the Montreal International String Quartet Academy.
In 2020, they were selected as artists in residence at the Prince Edward County music festival and provided lecture recitals, with engagements that followed in 2022 which included collaborations with Charles Richard-Hamelin, Scott St-John, Angela Park, and Sharon Wei of the New Orford String Quartet.
Most recently, the Myriade was selected as quarter-finalists in the Wigmore Hall String Quartet competition.