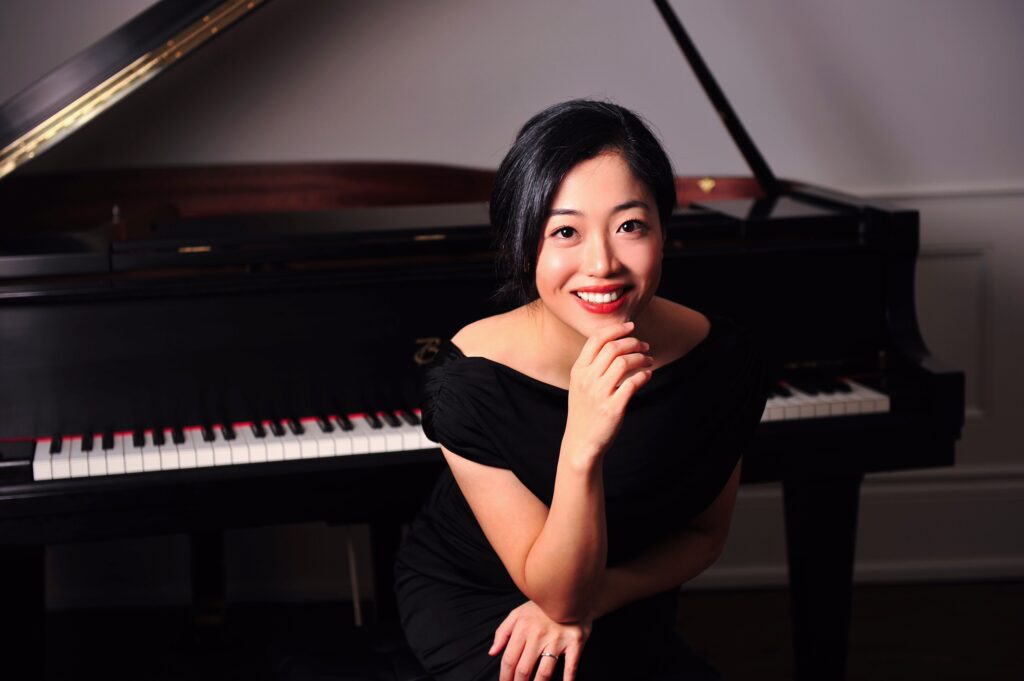 Leah Kang is an accomplished performing pianist and music educator, recognized for her extensive experience as a concert soloist, chamber musician, and accompanist across North America and internationally. Her passion for music started at a young age when she began studying piano at the age of five. By age ten, she was learning from Professor Daxin Zheng and, later was admitted to the Sichuan Conservatory of Music Secondary School, where she embarked on a path toward a career in music performance. After graduating from the Sichuan Conservatory of Music, Leah continued her piano studies and received a Master's degree in piano performance from the University of Missouri, where she was both a scholarship recipient and teaching assistant.
Leah has earned numerous musical awards from competitions and festivals in the United States and Asia, including the honor of being featured as an Emerging Artist Competition winner in the US. As an active member of the National Association for Music Education, Leah has received Honorable Mention in the Missouri Music Teachers Association's (MMTA) Collegiate Honors auditions and has served as the rehearsal pianist for the Show-Me Opera productions.
Since moving to Toronto, Leah has dedicated herself to teaching and collaborative performance, focusing on developing her students' technique, musicality, and creativity. She encourages her students to draw inspiration from their individual life experiences and express it in their own music. With her extensive knowledge of music styles and repertoires, Leah's students have achieved consistently high scores in RCM exams and have accomplished numerous achievements, including performing at Carnegie Hall, winning first place at the CMC national final, and receiving awards in competitions such as Kiwanis, North York, Unionville, and Markham Music Festivals. Leah is also the director of Inspire Music Academy, where she leads many other teachers to succeed in education.