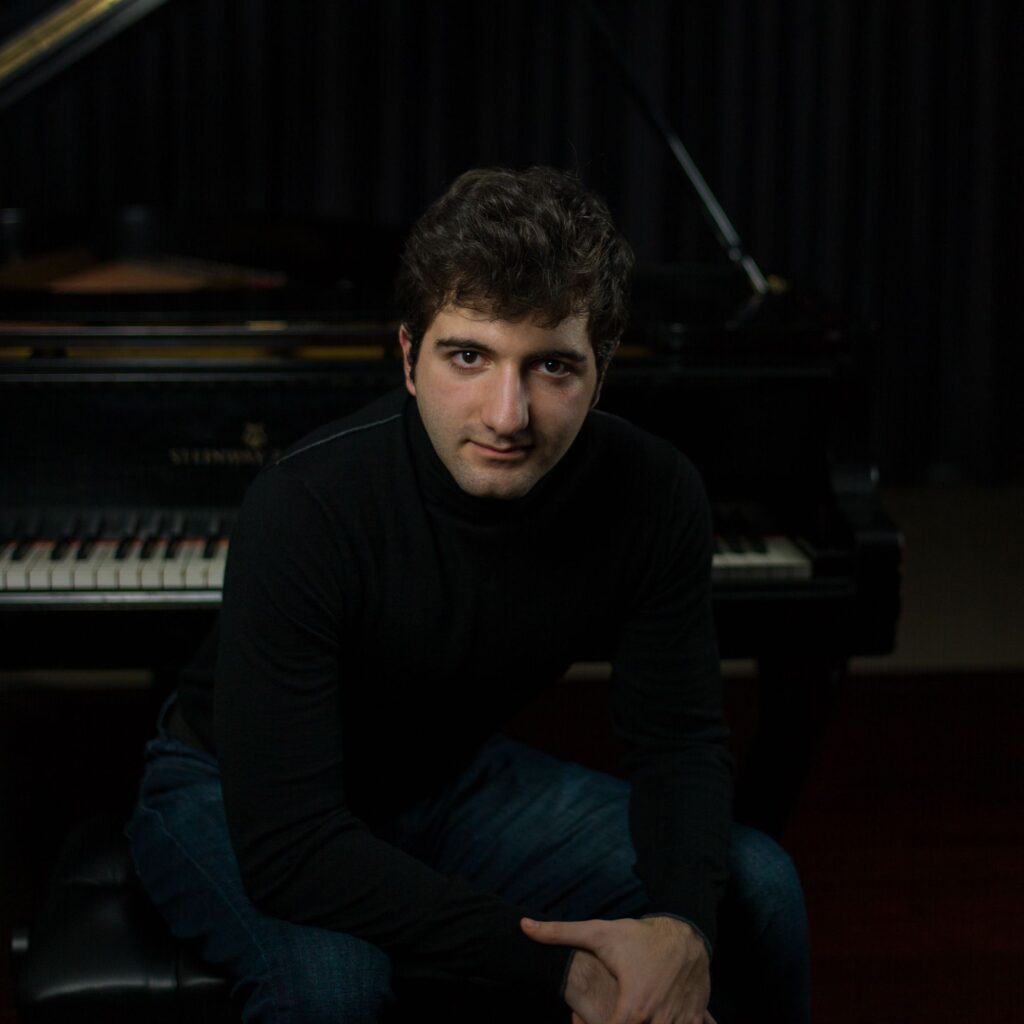 Artun Miskciyan began playing the piano at the age of six. In 2004, he was accepted to Mimar Sinan State Conservatory in Istanbul and he continued his piano studies with Prof. Metin Ulku. In April 2010, he participated in the Pera International Piano Competition and received the "Best Baroque Interpreter Prize". The same year, he also participated in the National Chopin Piano Competition in Ankara, where he received the "Polish Embassy Special Prize". In 2011, he graduated from MimarSinan State Conservatory with the highest honours.
He moved to Canada with his family in 2011 and continued his piano studies with Prof. Marietta Orlov at the Taylor Academy (Formerly Young Artists Performance Academy) in the Royal Conservatory of Music. There he took masterclasses from renowned pianists and pedagogues such as James Anagnoson, David Louie and John Perry. He was invited to the Steinway Gallery in Michigan twice for a solo recital, as well as to Montréal. He was also invited to perform in various events in Toronto, including TIFF (Toronto International Film Festival), and Luminato Festival. He graduated from the Etobicoke School of the Arts with the second highest honours, as well as from the Taylor Academy in 2014. As a scholarship student, he continued his studies at the University of Toronto Faculty of Music and had the honour of working with three prominent professors: Prof. Marietta Orlov, Prof. Jamie Parker, and Prof. Enrico Elisi. In 2018, he graduated with a Bachelor of Music in Performance (Mus.Bac.Perf.) Program with honours.
Engagements include Mozart's Piano Concerto No. 12 with the Camerata Belliniana as a winner of the AmiCa Fest Concerto Competition in Italy and Rachmaninoff's Piano Concerto No. 2 with the University of Toronto Symphony Orchestra for the fundraising of SISTEMA Toronto. Since graduation, he has given many recitals at various concert venues, including the Zorlu Performance Centre in Istanbul, Turkey. He has released numerous recordings on Spotify, Apple Music, and other streaming platforms, ranging from classical repertoire to original compositions and ethnic music arrangements.